SUNY Orange Catalog
---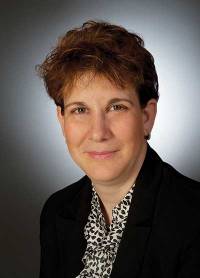 Thank you for considering SUNY Orange as your next academic home. As we emerge from an unprecedented time in our nation's history, we appreciate that you are willing to place your academic future in the capable hands of our faculty, staff and administration. You have my promise that we'll continue to do our very best to deliver the same robust academic experience that has been a hallmark of the College for more than 70 years.
As you read more about the College on these digital pages, you will find a wide selection of degree programs that match your skills and interests, as well as a broad framework of student services available to help us support you.
What these pages cannot as accurately and fully portray is our commitment to helping students from all walks of life become successful. Many of our faculty members are experts in their fields, and they truly create the type of supportive and nurturing environment that sets community colleges apart from other institutions of higher learning. At the same time, they oversee a rigorous curriculum that will challenge you and also prepare you for the next chapter of your academic or professional career.
Our Student Services staff will guide through the maze of financial aid options, help you navigate the admissions process and advise you on how to register for your first semester. And once you are enrolled, we gladly provide programming through our Wellness Center, Career and Internship Services, Veterans Services, and Advising Center to support your progress toward graduation.
Join us and see for yourself. I'm confident you will find SUNY Orange to be a challenging, yet comfortable, home for academic, social and career growth.
Dr. Kristine Young
President, SUNY Orange
SUNY Orange Vision, Mission, Values, Goals
Vision Statement
Orange County Community College will be an exemplary community college transforming lives through academic excellence, innovation and partnerships.
Mission Statement
We are a community of learners dedicated to providing high-quality and accessible educational and enrichment opportunities that foster lifelong learning.
Values Statement
To fulfill the mission and vision of the College, we are committed to:
Excellence
Integrity
Inclusivity
Inquiry
Creativity
Collaboration
Stewardship
Goals
To fulfill its mission, the College has established the following goals:
To provide high quality academic courses and programs that prepare a diverse student population to achieve its educational, employment and enrichment goals.
To engage learners in an environment that develops their knowledge and skills in critical thinking, information and technology literacy, effective communication and enhances their awareness of civic responsibility and cultural diversity.
To establish public and private partnerships and provide programs and services that support and serve our county's educational, economic, civic and cultural needs.
To promote student growth and development by providing comprehensive and innovative academic and support services.
To offer opportunities to learn with a dedicated and diverse faculty and staff who value excellence in teaching, service to students, creative collaboration and continuous improvement.
To build and maintain safe, accessible and sustainable facilities that support the learning environment.
To identify, secure and allocate resources that advance the strategic priorities of the College.
Catalog Changes Disclaimer
Orange County Community College reserves the right to make any changes, delete any courses or to effect any changes in the curriculum without notice. This right extends to administration, policies, tuition and fees and any other phase of school activity. Each student is expected to have a knowledge of the information printed in this catalog. Updates to the College Catalog will be posted online. Most academic content is updated and published each April in advance of the opening of registration for the pending Fall semester. Regulartory content (mostly non-academic) and the remainder of academic-related content will be updated during the summer.
Tobacco-Free College
The SUNY Orange Board of Trustees has adopted a Tobacco Free policy for both campuses of the College. The policy bans the use of tobacco products on the Middletown and Newburgh campuses, except in;
College-owned and numbered parking lots on the
Middletown campus.
The plaza patio area between the Tower and Maple
Buildings on the Newburgh campus.
The First Street entrance to the campus promenade on the Newburgh campus.
Notice of Non-Discrimination Policy
Orange County Community College does not discriminate on the basis of race, color, national origin, religion, creed, age, disability, sex, gender identification,, sexual orientation, familial status, pregnancy, predisposing genetic characteristics, military status, veteran status, domestic violence victim status, criminal conviction or any other category protected by law. The College adheres to all federal and state civil rights laws prohibiting discrimination in public institutions of higher education. Inquiries regarding this non-discrimination policy may be directed to: Iris Martinez-Davis, Civil Rights Compliance Officer, 115 South Street, Middletown NY 10940, (845) 341-4662, iris.martinezdavis@sunyorange.edu.
REGISTRAR
Fax (845) 342-8662