Jointly Registered Teacher Education Program A.S. (7-12 Biology)
---
TRANSFER DEGREE
MIDDLETOWN CAMPUS
---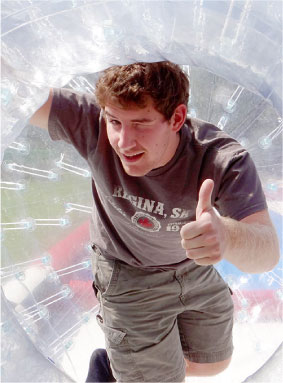 Program Description
The Associate in Arts or Associate in Science degree in this Jointly Registered Teacher Education Program (JRTEP) is primarily for students who plan to transfer to SUNY New Paltz or another SUNY school and become certified to teach in New York State in either Early Childhood, Childhood or Adolescent Education. Developed by SUNY Orange and SUNY New Paltz, this jointly registered liberal arts/teacher education program has been approved by the New York State Education Department. Students in this program are, at the same time, given priority status for admission consideration into SUNY New Paltz. Upon successful completion of the A.A. or A.S. degree at SUNY Orange, with a minimum 3.0 grade point average, students who are accepted will transfer to SUNY New Paltz with full junior standing in order to complete the bachelor's degree.
The primary focus of the JRTEP concentration is to develop and integrate critical thinking, problem solving, and creative skills with information and theories about education. Coupled with a broad general liberal arts foundation, JRTEP students will experience between 10 and 80 hours of observation in local schools and centers. This field work provides excellent practical application opportunities.
Students planning to transfer to other institutions or SUNY four-year schools may also benefit from these courses. They should see their advisor and check transfer credits with transfer school if other than SUNY New Paltz.
Note: Because teacher education programs and the New York State Education Department certification regulations are precisely defined, it is essential that JRTEP students work closely with both their SUNY Orange advisor and their New Paltz advisor, who is on the SUNY Orange campus by appointment.
Career and Transfer Focus
This program will comprehensively prepare you to transfer to SUNY New Paltz, through a mixture of general required courses, education courses, and advanced Biology courses. After earning your associate's degree at SUNY Orange, you will be positioned to pursue a Bachelor's Degree and New York State Initial Teaching Certification at SUNY New Paltz. You will be prepared to enter the world of teaching middle and high school students in a public school setting, where you will build relationships with students while planning lessons and experiences that foster an understanding of biology.
Three Reasons to Consider the JRTEP A.S. (7-12 Biology)
Experienced faculty members, with public school teaching experience, who provide extensive support in achieving learning goals.
Meaningful and high-quality instruction provided by knowledgeable biology faculty in state of the art laboratories.
An excellent, affordable start, which prepares students for successful transfer to SUNY New Paltz, with many of the courses transferring smoothly to other colleges.
Program Outcomes
Students will:
demonstrate an awareness of and a beginning understanding of the teaching profession and articulate a beginning philosophy of education that incorporates an understanding of developmentally appropriate practices, relevant theories and models of education
dtudents will demonstrate an understanding of diversity and its role in education
demonstrate foundational knowledge and skills in one's chosen area of academic concentration
demonstrate foundational knowledge of and an appreciation for the cultural, social, and natural worlds
demonstrate college level proficiency in written and oral communication, critical thinking, and analytical, mathematical, and scientific reasoning
Keep This in Mind
Students must have a 3.0 CQPA and receive a grade of B or better in both ENG 101 and ENG 102 in order to be accepted into SUNY New Paltz's Teacher Education program.
Students will complete an associate's degree at SUNY Orange, and then apply for transfer to SUNY New Paltz to attain a bachelor's degree and Initial teaching certification.
Students will be required to engage in classroom observations in local area school settings in this program.
Admission Criteria
Admission to this program requires that students be high school graduates or have high school equivalency diplomas (HSEs). If students are home schooled, they may be eligible for admission.
Before beginning their coursework, JRTEP students must choose an age level: birth to sixth grade (B-6), or seventh to twelfth grade (7-12).
Then, students must choose one of the following educational concentrations:
Biology (available in B-6 or 7-12)
English (available in B-6 or 7-12)
History (available in B-6)
Mathematics (available in B-6 or 7-12)
Social Studies (available in 7-12)
Spanish (available in B-6 or 7-12)
Transfer Options
JRTEP is specifically designed to transfer seamlessly to SUNY New Paltz. Other SUNY and non-SUNY schools with teaching preparatory programs may accept all or a large percentage of credits (see transfer criteria below left).
When JRTEP students successfully complete the A.A. or A.S. at SUNY Orange, they may apply for transfer to SUNY New Paltz to complete the bachelor's degree. JRTEP applicants are given priority review and the highly academically prepared student will be accepted first.
Transfer Criteria
To be eligible for admission to SUNY New Paltz, SUNY Orange JRTEP students must: Complete all SUNY Orange degree program requirements:
Complete SUNY-mandated General Education Requirements
Maintain a minimum cumulative GPA of 3.0
Earn a grade of "B" or better in ENG 101 and ENG 102
Earn a grade of "B-" or better in EDU 103, EDU 109, and EDU 201
Math concentrations must earn a "B-" or better in either MAT 134 or MAT 205 and MAT 111
Must earn a grade of C or better in EDU 207, PSY 221, GEO 101, and MAT 111
Earn a grade of "C-" or better in all other courses
Complete a separate application and/or procedures for SUNY New Paltz or other transfer institution
Submit a writing sample to be completed at SUNY New Paltz prior to acceptance
Show evidence of clearance of fingerprinting on NYS Education Department TEACH account
Your Career Coach
Career opportunities exist in the following areas:
public school classroom teacher (grades 7 through 12)
positions in related educational fields, such as special education teacher, and guidance counselor
Program Availability Status
All education courses are only offered on the Middletown campus, with the exception of EDU 107, which is also offered on the Newburgh campus. General Education courses may be taken on both campuses, depending on availability. Approximately half of the 7-12 Biology degree can be completed online.