Computer Information Technology (CIT) - Networking
---
CAREER DEGREE
MIDDLETOWN CAMPUS
---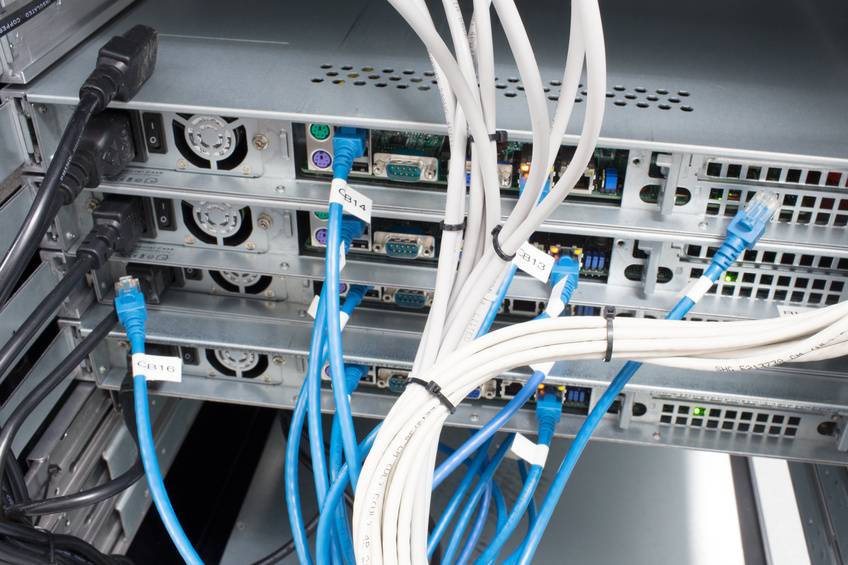 Program Description
The Associate in Applied Science degree program in CIT–Networking prepares students for employment in a variety of entry-level careers in computer networking and information technology occupations. The theory and practical experience students gain allow them to enter jobs with highly competitive salaries.
This degree program offers the coursework that provides background information for students to take the CompTIA's A+, Security+, Networking+, Linux+ and CISCO's CNA certification exams. The primary focus of this degree program is networking computer systems including implementation, configuration, maintenance and administration of networking equipment, which includes creation of networking servers. The degree course work introduces students to basic computer systems and builds on theoretical and technical knowledge and skills to develop a strong understanding of networking topologies, mediums and medium access techniques in both local area and wide area networks (LANs and WANs). Classes are designed to provide students with hands-on training utilizing state-of- the-art computer facilities. Students are also placed in a work environment in order to provide actual service to a business through the CIT–Networking internship.
Students are encouraged to discuss their future career and/or transfer goals with a CIT–Networking advisor.
A Day in the Life ...
Network engineers play a critical role in maintaining a company's vital information network. It is well understood that any company's productivity and success is directly contingent on the availability and integrity of its IT infrastructure. Three major facets of the job include installing and configuring network hardware and software, testing new or upgraded services, and troubleshooting problems at levels ranging from datacenter issues to individual user issues.
Three Reasons to Consider CIT-Networking
Networking is integral to every company's IT operations. Skilled technicians are needed to maintain and support this vital component of the industry.
Entry-level technicians often progress rapidly in the business to become network engineers, analysts and designers.
Our Networking program of study was recently updated to offer a unique combination of programming, hardware, design and system administration courses.
Program Outcomes
Students will:
install and configure networking equipment and configure network protocols
assemble a PC and troubleshoot PC hardware and software
identify and summarize security threats and appropriate actions to minimize those threats
install, configure and manage a Network Operating System
analyze an existing system and determine appropriate systems design and implementation strategies
Keep This in Mind
Because of the criticality of networks to any business, coverage must be provided 24x7, often requiring evening and weekend shifts. Network technicians should expect to work various shifts.
All of our networking teachers are Cisco Academy certified instructors.
Our Networking degree program includes a required one-semester internship. Students are placed by the College with area businesses in order to gain experience and learn in the workplace. Students must provide their own transportation.
It is important that students stay in close touch with their advisors and remain in sequence with the course of study because some of the classes are only offered once per academic year.
While the intent is to prepare the graduate for entry-level employment, some students do transfer to a four-year college or university to earn a higher degree in Networking or Data Center Operations.
Admission Criteria
Admission to this program requires that students be high school graduates or have high school equivalency diplomas (HSEs). If students are not high school graduates, they may be eligible for admission to the College's 24 Credit Hour Program. If students are home schooled, they may be eligible for admission.
Transfer Options
While the A.A.S. degree leads to immediate employment, SUNY Orange CIT-Networking students and graduates have successfully transferred to:
Marist College
Mount St. Mary College
St. John's University
SUNY Institute of Technology
Your Career Coach
Career opportunities:
banks
law firms
medical offices
hospitals
small businesses
government agencies
corporations
schools
colleges
consulting firms
Program Availability Status
This program is available during the daytime on the Middletown campus. Some required courses, but not all, can be taken in the evening.